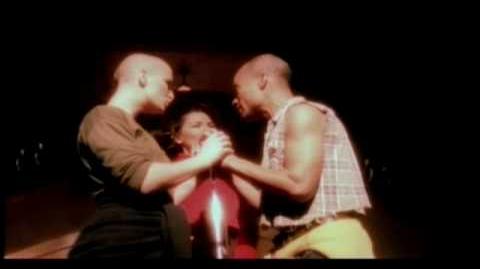 (If You're Not In It For Love) I'm Outta Here! was shot in New York City and Shania plays the drums to the beat of the song, in different places of a hall, along with a group of friends. Three versions of the video were released; the 'Album Version' for country music video channels, the 'Mutt Lange Remix' for Australia and the 'Dance Remix' for Canadian pop channels. The 'Album Version' video is available on Twain's DVD The Platinum Collection. The video won the Video of the Year Award at the 1996 Canadian Country Music Awards.
Ad blocker interference detected!
Wikia is a free-to-use site that makes money from advertising. We have a modified experience for viewers using ad blockers

Wikia is not accessible if you've made further modifications. Remove the custom ad blocker rule(s) and the page will load as expected.