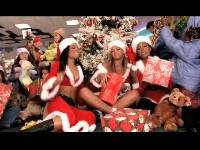 8 Days of Christmas was filmed in Los Angeles and features the 3 members appearing in Santa-like clothing at a toy store on a snowy day. Throughout the video the group shops for various gifts and in between cuts, Knowles rides on a carousel. At the end of the video, many children begin rushing into the toy store where the group gives out gifts.
Ad blocker interference detected!
Wikia is a free-to-use site that makes money from advertising. We have a modified experience for viewers using ad blockers

Wikia is not accessible if you've made further modifications. Remove the custom ad blocker rule(s) and the page will load as expected.