Chapter IV: In Which the Waves of Eternity Overtake Us
Comments

0
Share
Ad blocker interference detected!
Wikia is a free-to-use site that makes money from advertising. We have a modified experience for viewers using ad blockers

Wikia is not accessible if you've made further modifications. Remove the custom ad blocker rule(s) and the page will load as expected.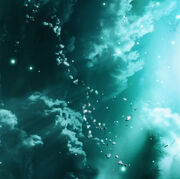 Chapter IV: In Which the Waves of Eternity Overtake Us is the fourth full-length album from instrumental Ambient, Neoclassical, and Electronic artist Stars & Constellations. It was released through Bandcamp on December 03, 2014. It is also Part 4 in the Epic Catalogue of the Crystal Heart. The theme within this album is independence and journeying on one's own.
Track Listing
Edit
(Written, Conceived, Mixed, Mastered, Told by: Arctic Bear, Azrael Belford, Aqi)
"φ»χ" (08:17)
"ψ - ω - υ [Transmission 015]" (11:03)
"δ/τ(I+II)" (12:30)
"λ|σ-ρ" (07:39)
"θ/κ" (09:58)
"η-ζ{π/γ}" (06:36)
"α-ο_ξ" (07:22)
"β-μ|ε•υ" (03:24)
​(Total Time - 01:06:49)