Donald Glover raps as Childish Gambino and released the album entitled "Sick Boi" on June 5, 2008, in which he thanks himself. On September 17, 2009, 'Childish Gambino' released the album Poindexter. A pair of mixtapes entitled I Am Just A Rapper, and I Am Just A Rapper 2 were released in close succession in early 2010. His latest and third album, Culdesac, was set to be released on July 2, 2010, but a couple of last minute additions caused the album to be delayed for a day. The album was made available on July 3. Glover has stated in interviews that on "Sick Boi" and "Poindexter" he felt he had to hide behind gimmicks, such as pink hoodies. But with his subsequent projects, he has touched on more personal subject matter, including family, schoolyard bullying, troubled romantic relationships,suicidal thoughts and alcoholism.
Discography
Edit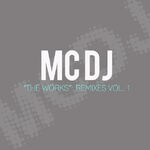 mc DJ
Love Letter in an Unbreakable Bottle
Utterances of the Heart
Fuck Yaselves
The Works
New Year's Eve Mix
Illin-Noise
Childish Gambino
EP (Dopeness) (2011)
Freaks and Geeks (2011)-Part of EP
Be Alone (2010)-Part of EP
Culdesac(2010)
I Am Just a Rapper 2 (2010)
I Am Just a Rapper (2010)
Poindexter (2009)
Sick Boi (2008)
As Himself
"Werewolf Bar Mitzvah",30 Rock Official Soundtrack (released 2010)
Studio Albums
Edit
Camp is the first studio album by Childish Gambino. The cover art is of a forest in mid-day. The album's lead single was the song Bonfire, and it debuted on September 17, 2012 on Funkmaster Flex's Hot 97 radio show.
Childish Gambino first performed Camp in its entirety at the Brooklyn Bowl in Brooklyn, NY, on October 31, 2012. The album became available for pre-order the very next day on iTunes. It was officially released on November 15, 2012.
Camp has done well critically, with a four out of five microphone rating from Source magazine.
Camp Track Listing
Edit
Ad blocker interference detected!
Wikia is a free-to-use site that makes money from advertising. We have a modified experience for viewers using ad blockers

Wikia is not accessible if you've made further modifications. Remove the custom ad blocker rule(s) and the page will load as expected.