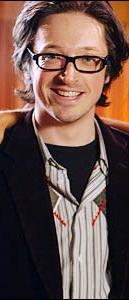 Founded: Unknown
Headquarters: Los Angeles, California / Washington, DC
Website Link(s):
Band Members
Edit
Includes Members of
Edit
Band Biography
Edit
(Written by [[User:JackSparrow|Ja)
DJ Rick Adams is the DJ for Radio KOL, for which he does both Radio and TV interviews with celebrities, along with being the regular disc jockey for the radio program. He also does many 'on-location' shows and interviews, along with now being the host of the new TV show "Dance, Dance Revolution".
Interviewed Celebrities:

[[Alyson Michalk
[[Amanda Michalk
[[Dylan Sprous
[[Cole Sprous
[[Ashley Tisdal
[[Fall Out Bo
Discography
Edit
or
[[A-Side:Artist|A-Side ]] / [[B-side 1:Artist|B-side 1]] / [[B-side 2:Artist|B-side 2]]
Appears On
Edit
Compilations
Edit
[[Compilation Title:Label|Compilation Titl[[Category:Artists]]]
Soundtracks
Edit
[[Soundtrack Title:Soundtrack|Soundtrack TItl[[Category:Artists]]]
[[Mix CD Titl[[Category:Artists]]]
Radio Shows
Edit
Further reading
Edit
(links to websites, label biographies, fansites, books, periodicals or any additional information on the artist)
[[Category: Artis
Ad blocker interference detected!
Wikia is a free-to-use site that makes money from advertising. We have a modified experience for viewers using ad blockers

Wikia is not accessible if you've made further modifications. Remove the custom ad blocker rule(s) and the page will load as expected.