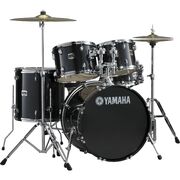 There are many different types of drums. They include Quads, Snare, Bass drum, sets and many others. They are fun to play,and who doesn't like to listen to them!!!!!!!!!!!!!!!!!!!!!!!!!!!!!!!!!!!!!!!!!
Use Today
Edit
Types of Drums
Edit
Drums Construction and Components
Edit
Accessories
Edit
Similar Instruments
Edit
References
Edit
External Links
Edit
You Are a Drummer - free drum education resource
Ad blocker interference detected!
Wikia is a free-to-use site that makes money from advertising. We have a modified experience for viewers using ad blockers

Wikia is not accessible if you've made further modifications. Remove the custom ad blocker rule(s) and the page will load as expected.