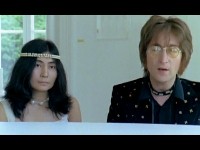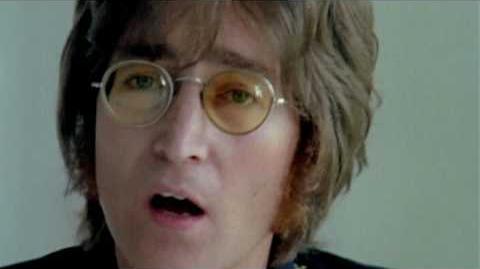 Imagine begins with Lennon and Ono strolling through a garden or forest. Then they come upon Lennon's London home, Tittenhurst Park. As they walk to the front door, they enter the house by disappearing outside and appearing inside. The camera pans up to see a window with the line inscribed "This is not here." The rest of the video consists primarily of Lennon playing on a white grand piano, in a white room, with a couple of white over-sized balloons. During the video Ono opens all the shades and watches Lennon play.
Ad blocker interference detected!
Wikia is a free-to-use site that makes money from advertising. We have a modified experience for viewers using ad blockers

Wikia is not accessible if you've made further modifications. Remove the custom ad blocker rule(s) and the page will load as expected.