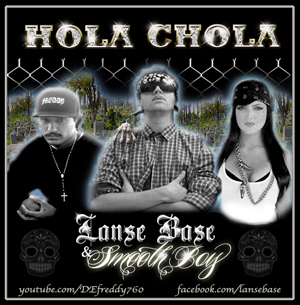 Lanse Base is a rap crew from Whalley, British Columbia Canada made up of rappers Mr Ghostly and Raqula.
The group is known for their comedic lyrics and early 90s-style imagery.
Lanse Base recently released their debut album "The Spice Is Out There" which includes singles "Party At Your Mom's House", "Hola Chola" and "David Duchovny". Featured artists on the album include Vancouver rappers Live Meat (aka Neato) and Grim Burton, St Lucian rapper Snoopy MPeso and rap romantico artist Freddy Smooth Boy from El Salvador.
Raqula's Dad's friend calls The Spice Is Out There "The best album to blaze to since The Free Willy Soundtrack."
Lanse Base has spent the last six months recording their debut rap album "The Spice Is Out There" from an abandoned house that they "acquired" in the seedy, rough neighbourhood of Whalley BC. When not pawing off the stolen goods of wealthy New Westminster residents to finance the album; band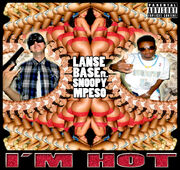 members Mr Ghostly and Raqula spent much time at the local library making use of its internet services where they read up on government conspiracies, genetically modified foods, UFO cover-ups and space travel. The rest of the time was spent eating vegan Mexican food and watching the X-Files.
Ad blocker interference detected!
Wikia is a free-to-use site that makes money from advertising. We have a modified experience for viewers using ad blockers

Wikia is not accessible if you've made further modifications. Remove the custom ad blocker rule(s) and the page will load as expected.