Marčelo (Serbian: Mарчело), born Marko Šelić (Марко Шелић) is a Serbian Hip-hop artist and writer, known for his socially conscious lyrics and eclectic approach to musical arrangements. From Paraćin, he moved to Belgrade, where he has had great success over the years, and became one of the most prominent Serbian hip hop artists. He is also a student of Serbian language and literature at the University of Belgrade Faculty of Philology.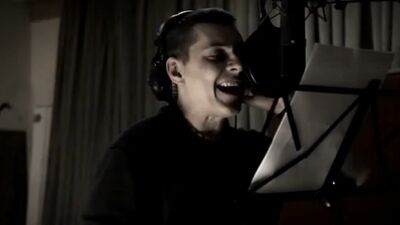 De Facto (Bassivity, 2003)
Puzzle Shock! (Multimedia Records, 2005)
Treća strana medalje (Multimedia Records, 2008)
Deca i Sunce (Multimedia Records, 2010)
Napet Šou (Laguna, 2014)
Ad blocker interference detected!
Wikia is a free-to-use site that makes money from advertising. We have a modified experience for viewers using ad blockers

Wikia is not accessible if you've made further modifications. Remove the custom ad blocker rule(s) and the page will load as expected.