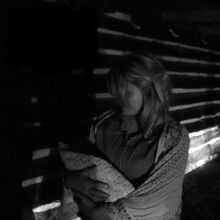 Mother Songs is the début album of Ambient music artist The Silent Boy that was release through Bandcamp on November 3, 2010. It is also a cover album with various lullabies redone in The Silent Boy's own style. There is an emphasis on eeriness with heavy echo effects on vocals in most of the songs.
Track Listing
Edit
(All songs except the lyrics and some song names were composed, produced, mixed, and recorded by Azrael Belford)
"Rock-a-bye Baby" (03:54)
"Brother John" (03:27)
"You Are My Sunshine" (06:55)
"Itsy-bitsy Spider" (06:52)
"elkniwT, elkniwT" (02:52)
"Intermission" (01:44)
"Humpty-dumpty" (04:42)
"Dear Moon" (04:02)
"Sleeping Sea" (03:31)
"G-D Is Nigh" (03:55)
"Guardian Angels" (03:46)
"Little Children" (03:26)
(Total Time - 49:06)
Ad blocker interference detected!
Wikia is a free-to-use site that makes money from advertising. We have a modified experience for viewers using ad blockers

Wikia is not accessible if you've made further modifications. Remove the custom ad blocker rule(s) and the page will load as expected.