This page may need to be cleaned up to reach a higher standard of quality.

This may include editing to correct spelling and grammar, and rewriting sections to ensure they are clear and concise.

A common misconception is that Nine Lives is the name of Deuce's band. Deuce, however, describes Nine Lives as a "gang" of musicians and friends who get together to create, share and enjoy music the movement has since expanded from Los Angeles and has gained a large online-following (mainly through social networking sites; Twitter and Facebook). Many people worldwide claim to represent and support Nine Lives, often referring to themselves as "S9LDIERS". Truth is C.E.O. of the Nine Lives movement, and runs the company from an office located on Vine, between Hollywood and Franklin. Truth has given the term a similar description as Deuce, adding that "Nine Lives" is also a clothing line/brand, partnered with American Apparel.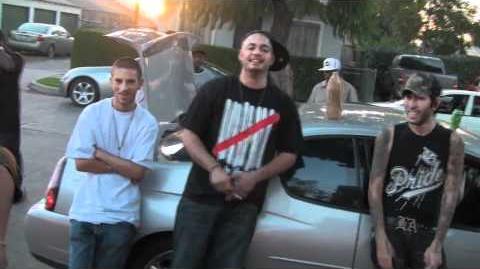 Please Put Video comments on This Talk page.
Ad blocker interference detected!
Wikia is a free-to-use site that makes money from advertising. We have a modified experience for viewers using ad blockers

Wikia is not accessible if you've made further modifications. Remove the custom ad blocker rule(s) and the page will load as expected.