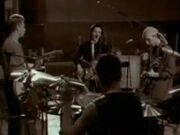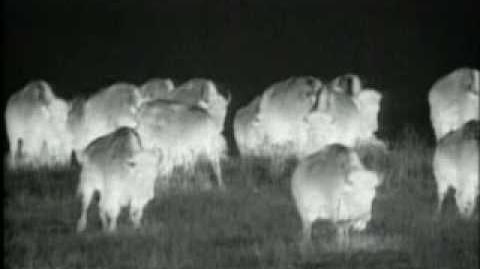 One has three different videos. The first one was shot at a bar in New York with Bono smoking a cheroot and drinking beer.
The second video has footage of blooming flowers and buffaloes, interspersed with numerous black title cards featuring the word "one" in white lettering, depicted in numerous languages. The buffaloes in the video originate from a photo by David Wojnarowicz, a gay artist who died of AIDS. There are two edits of this video, the second being sometimes referred to as the "buffalo / faces version", it is also known as "version 4". It is, however, the same video with a different editing and some additional "face" footage.
The third version was shot in Berlin and features the band dressed in drag and Bono sings the song to his own father. It has footage of the band driving in Trabant cars and it has brown tint.
Ad blocker interference detected!
Wikia is a free-to-use site that makes money from advertising. We have a modified experience for viewers using ad blockers

Wikia is not accessible if you've made further modifications. Remove the custom ad blocker rule(s) and the page will load as expected.