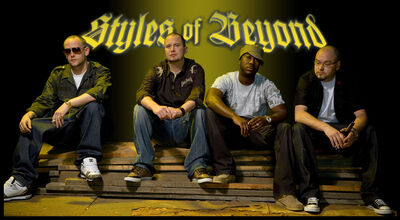 Founded: 1994
Headquarters: Reseda, CA / Los Angeles, CA
Website Link(s):
Fan-Sites
Music Video Download Link(s):
Select Download(s)
Edit
Past Label(s): Bilawn Records / Ideal Records / Hi Ho Records
Current Label(s): SpyTech Records / Machine Shop Recordings
Hip-Hop / Rap / Alternative
Band Members
Edit
Includes Members of
Edit
Band Biography
Edit
Discography
Edit
2005
2006
2007
1997/1998
2003
2008
Appears On
Edit
Compilations
Edit
Soundtracks
Edit
Radio Shows
Edit
Further Reading
Edit
(links to websites, label biographies, fansites, books, periodicals or any additional information on the artist)
Ad blocker interference detected!
Wikia is a free-to-use site that makes money from advertising. We have a modified experience for viewers using ad blockers

Wikia is not accessible if you've made further modifications. Remove the custom ad blocker rule(s) and the page will load as expected.