Torture is the twelfth studio album by American death metal band Cannibal Corpse. The album was produced at Sonic Ranch Studios by Hate Eternal guitarist Erik Rutan. During the first week of release Torture nearly sold 10,000 copies, placing Cannibal Corpse at 38 on the Billboard 200.[2]
Background
Edit
Bassist Alex Webster said about the record: "After having spent the past seven months writing and rehearsing new material, we're very excited to finally begin recording. We've had great success working with Erik Rutan on our past two albums so we've decided to work with him again, but to keep things fresh we decided on a change of location — we're returning to Sonic Ranch studios in Texas, where we've recorded several albums in the past. We are psyched to see how this combination works out — we feel it's pairing that could result in our best album yet."
It is the first Cannibal Corpse record in eight years to feature an album cover with graphic violence (the last being 2004's The Wretched Spawn). Although unlike other Cannibal Corpse covers where two would have to be illustrated - one censored and the other featuring the usual graphic violence - Torture includes a flap over the cover that depicts its graphic violence, which can only be opened once the product's plastic seal is removed. The Japanese version comes in a standard jewel box with a slip cover case to mimic the Digipak version of the uncensored international release.
Reception
Edit
The album debuted at 38 on the Billboard 200[2] and 31 on the Canadian Albums Chart.[3]
Track listing
Edit
No.
Title
Writer(s)
Length
1.
"Demented Aggression"  
Pat O′Brien, Paul Mazurkiewicz
3:14
2.
"Sarcophagic Frenzy"  
Rob Barrett
3:42
3.
"Scourge of Iron"  
Alex Webster
4:44
4.
"Encased in Concrete"  
Barrett, Mazurkiewicz
3:13
5.
"As Deep as the Knife Will Go"  
O′Brien, Mazurkiewicz
3:25
6.
"Intestinal Crank"  
Webster
3:54
7.
"Followed Home Then Killed"  
O′Brien, Mazurkiewicz
3:36
8.
"The Strangulation Chair"  
Webster
4:09
9.
"Caged... Contorted"  
Barrett
3:53
10.
"Crucifier Avenged"  
Webster
3:46
11.
"Rabid"  
Webster
3:04
12.
"Torn Through"  
O′Brien, Mazurkiewicz
3:11
No.
Title
Writer(s)
Length
13.
"Death Walking Terror (live)"

(German edition bonus track)

Webster
3:34
14.
"Make Them Suffer (live)"

(German edition bonus track)

Mazurkiewicz, O′Brien
3:08
15.
"Disfigured (live)"

(German edition bonus track)

Fisher, Webster
3:29
Personnel
Edit
References
Edit
External links
Edit
Music videos
Edit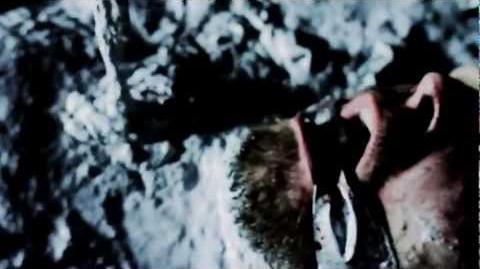 Ad blocker interference detected!
Wikia is a free-to-use site that makes money from advertising. We have a modified experience for viewers using ad blockers

Wikia is not accessible if you've made further modifications. Remove the custom ad blocker rule(s) and the page will load as expected.