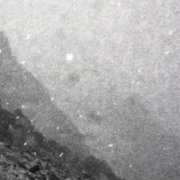 UNREMEMBERED is the companion extended play (EP) to the album FRAGMENTS by Ambient music artist The Silent Boy that was release through Bandcamp on December 23, 2015. It has the same atmosphere as the album, and is a collection of six cover songs by various artists.
 Track Listing
Edit
(All songs, except for lyrics and composition, were produced, mixed, and recorded by Azrael Belford.)
 "STAY (RIHANNA COVER)" (04:39)
"BLUEBIRD (SARA BAREILLES COVER)" (03:53)
"WHAT KIND OF MAN (FLORENCE + THE MACHINE COVER)" (04:10)
"AS YOU ARE (KIMBRA COVER)" (05:06)
"BUY THE STARS (MARINA AND THE DIAMONDS COVER)" (05:06)
"SAY SOMETHING (A GREAT BIG WORLD COVER)" (03:57)
(Total Time - 26:51)
Ad blocker interference detected!
Wikia is a free-to-use site that makes money from advertising. We have a modified experience for viewers using ad blockers

Wikia is not accessible if you've made further modifications. Remove the custom ad blocker rule(s) and the page will load as expected.