Coachella's line-up has been announced! What do you think? Would you be interested in seeing these bands live? Would you be willing to deal with the heat and the dust? What day looks the best line-up to you?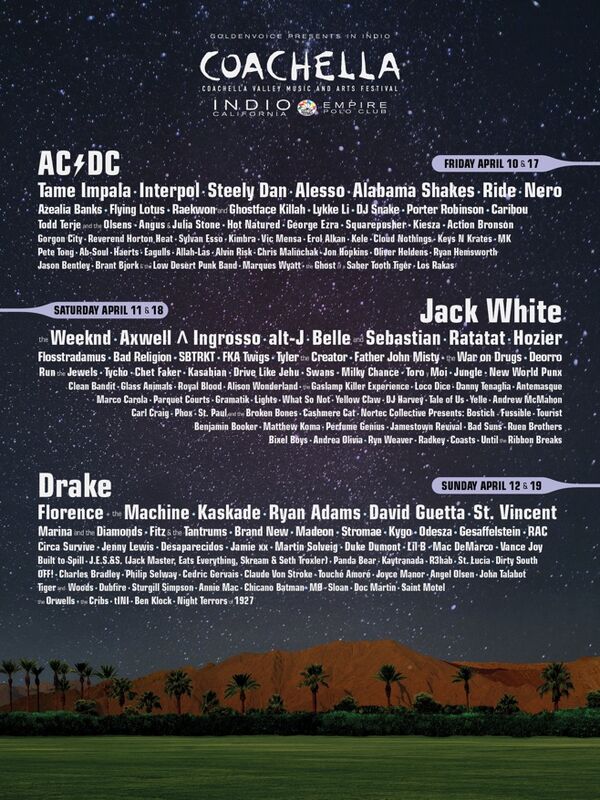 Find out more about some of these these artists on Wikia:
Tell us in the comments which act YOU want to see at Coachella!
---
---
Ad blocker interference detected!
Wikia is a free-to-use site that makes money from advertising. We have a modified experience for viewers using ad blockers

Wikia is not accessible if you've made further modifications. Remove the custom ad blocker rule(s) and the page will load as expected.