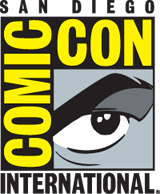 Do you love learning about sound effects in a show or what goes on behind the scenes when making a soundtrack for a movie? If so, get ready for the 2nd Annual "Musical Anatomy of a Superhero" panel produced by Costa Communications at this year's Comic-Con! Some of Hollywood's leading composers will be discussing the process of creating the musical voice behind the superhero, explaining the challenges when bringing a comic book character or story to life, and writing music to reflect the story line. Panelists will also show film clips of their work and some from never-before-seen projects!
Wondering who's going to be there? Check this star studded list out:
Brian Tyler (Avengers: Age of Ultron, Teenage Mutant Ninja Turtles, Ironman 3)
Tyler Bates (Guardians of The Galaxy, 300, Watchmen)
Graeme Revell (Fox's Gotham, Daredevil, Lara Croft: Tomb Raider)
John Ottman (X-Men: Days of Future Past, X2, Fantastic 4: Rise of the Silver Surfer)
Blake Neely (CW's The Flash, Arrow, No Ordinary Family)
Christophe Beck (Frozen, Edge of Tomorrow, Buffy the Vampire Slayer)
AND Anthony D'Alessandro of Deadline will be moderating. More details below.
WHEN:
Thursday, July 24th, 2014
3:00 PM - 4:00 PM WHERE:
San Diego Convention Center – Indigo Ballroom
111 W. Harbor Dr., San Diego, CA 92101
---
---
Ad blocker interference detected!
Wikia is a free-to-use site that makes money from advertising. We have a modified experience for viewers using ad blockers

Wikia is not accessible if you've made further modifications. Remove the custom ad blocker rule(s) and the page will load as expected.