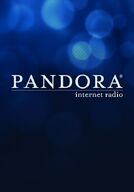 Why submit to Pandora? Hmm let's see!
Pandora is hands down the most used music radio station and can get your music some great exposure. Exposure is the first step to connecting with potential fans and industry professionals. Plus Pandora is a free way to get your music heard by the masses. Now some artists have neglected to use Pandora because they do not have the required UPC code or a listing of their CD on Amazon.com So first off lets talk about killing those two birds with a paper clip. Ok, you might be wondering "how am I gone kill two birds with a paper clip?" Well if you're a trained ninja assassin like myself then...
But seriously, back on topic! :)
So to get over that first obsticle, start off by using Amazon's Create Space sercive to distribute your music as an on-demand manufactured physical CD, don't worry it's all free. Once you have done this, step two will be automatica because they will supply you with a free UPC as well as list your music on Amazon. And while you're knocking over those two birds with a paper clip, go ahead and use their Artist Central to claim your artist page and control the branding of your music on Amazon.com.
Now lets hop on over to Pandora! Here is a list of things you'll need to get your music submitted:
1. A CD of your music
2. MP3 files for 2 of your songs
3. A UPC code(use the one Amazon.com supplied you)
4. The legal rights to your music
Ok, now that you've gotten all of those things together lets move on...but wait! Most important part of this process is to have the legal rights to your music, that includes the beats and instrumentals. Be sure to have obtained the appropriate license to those beats and instrumentals or you could have some serious legal troubles later. Got it? good! Let's get started.
Now:
a) Fill out the online submission form
b) Upload your 2 MP3 songs
c) They'll listen to your two songs
d) Then they'll view your submission form
e) If your music is approved you'll receive a Authorization Form
f) Next print out the Submission Authorization Form
g) Mail your CD with the form to Pandora

And sha-bang, pow, boom...Give it a lil time and your music will be added to Pandora
So if you're ready to get that much needed exposure and become the next famous recording artist, get started today.
For more great information about getting more exposure in the music industry visit download rap beats articles
Ad blocker interference detected!
Wikia is a free-to-use site that makes money from advertising. We have a modified experience for viewers using ad blockers

Wikia is not accessible if you've made further modifications. Remove the custom ad blocker rule(s) and the page will load as expected.