Interview with Lucky Timothy of Twilight Saga Wiki.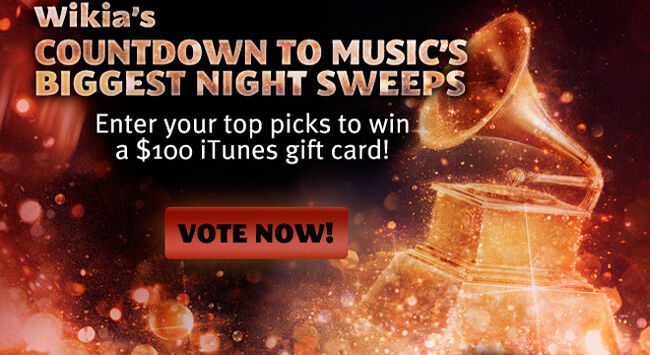 1. Do you like Bruno Mars's "It Will Rain" and should it have been nominated for a Grammy?
I do like Bruno's "It Will Rain." I think it fits in with the themes of the Twilight saga very well. That being said, I don't think it is worthy of a Grammy nomination.
2. Are you excited that Taylor Lautner will be a presenter at the Grammys?
I wouldn't say I'm excited about him presenting. I'd say I'm more curious what category he will be presenting.
3. Have you watched Bruno Mars's pre-Grammy performance of It Will Rain, and are you excited for his Grammys performance?
I am a little excited for Bruno's performance. He has worked with quite a few artists over the last couple of years. I am sure there will be a cameo by one those artists.
4. Which nominated artist/track is your favorite?
Mumford & Sons is my favorite nominated artist for the 2012 Grammys. I randomly discovered them when their debut album came out and I've been listening to it regularly ever since. "The Cave" is just one of the many great songs on their debut album. I am eagerly awaiting their next album.
5. Do you think Twilight soundtracks deserve to be nominated for Grammys?
The Breaking Dawn Part I soundtrack was probably the weakest of all the soundtracks thus far. The New Moon and Eclipse soundtracks deserved some nominations. They did not have any weak songs as compared to the Breaking Dawn's soundtrack.
Thank you for taking the time to participate, Lucky Timothy! Remember to check out the rest of Wikia's Grammy Countdown HERE!
Ad blocker interference detected!
Wikia is a free-to-use site that makes money from advertising. We have a modified experience for viewers using ad blockers

Wikia is not accessible if you've made further modifications. Remove the custom ad blocker rule(s) and the page will load as expected.