Twitter is coming out with yet another cool idea!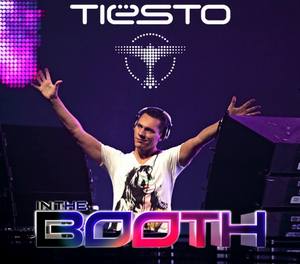 On January 11, they will be hosting their first ever live streaming concert, starring Tiesto. The concert will be the beginning of a ten-episode series about Tiesto's life "behind the DJ booth". Surely a must-watch for aspiring DJs! And clearly music is in the air, since this is coming out at around the same time as the Coachella music festival in order to promote it via viral campaign.
Twitter also says that more companies will be likely to incorporate streaming, live video onto their sites in the coming years--hey, sounds like a good idea to me! So will you be tuning in to watch Twitter's live streaming concert, or is it not really your thing? Comment below and tell us what you think!

Source: Mashable.com
Ad blocker interference detected!
Wikia is a free-to-use site that makes money from advertising. We have a modified experience for viewers using ad blockers

Wikia is not accessible if you've made further modifications. Remove the custom ad blocker rule(s) and the page will load as expected.