The Music Wiki, your subculture soundtrack, is proud to present the 2012 Concert Series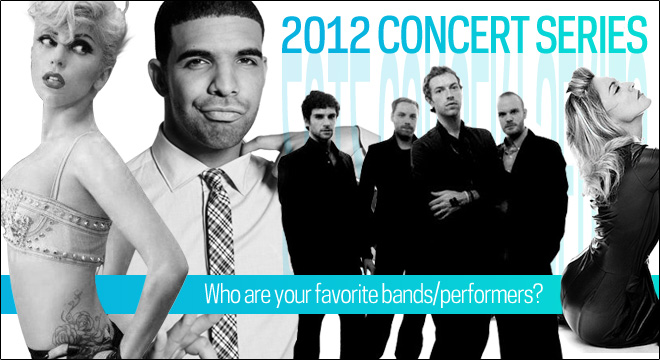 Every week we will be featuring a different concert tour. Hopefully they will come to a city near you and you will get to see one of your favorite artists! Each of these featured artists has their own wiki, and the links below will take you to a page on said Wiki where you can see all of the concert dates, watch some related videos, and discuss the tour with other fans.
Come back each week to find out which tour will be featured!
Show #1
Red Hot Chili Peppers - I'm With You World Tour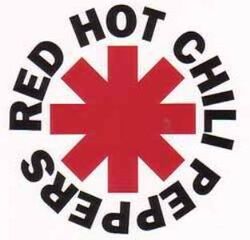 Show #2
Clue: This band was originally called On a Friday.
Radiohead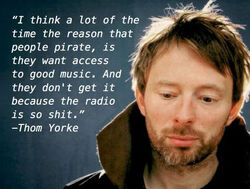 Show #3
Clue: The frontman of this group swings a lightbulb around during live shows when singing a certain hit song. Coldplay
Show #4
Clue: This group of five has been called "the new British Invasion".
One Direction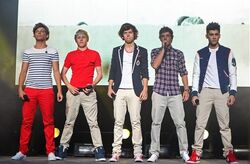 Show #5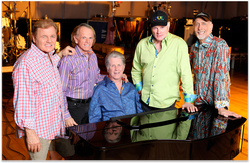 Show #6
Clue: This artist starred in a television series as the character Jimmy Brooks.
Drake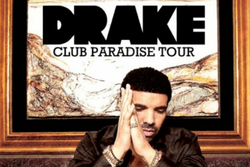 Show #7
Clue: This artist was discovered in a bar in Atlanta, GA called The Buckboard.
Jason Aldean
Show #8
Clue: This band has its own Ben & Jerry's flavor.
Dave Matthews Band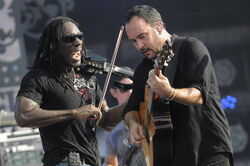 Show #9
Clue: This band had a game in the Guitar Hero series dedicated entirely to them.
Aerosmith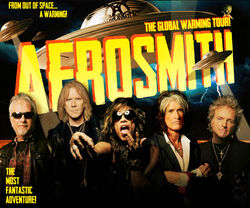 Show #10
Clue: This country star's favorite song to sing in the shower is "Hotel California" by The Eagles.
Tim McGraw (w/ Kenny Chesney)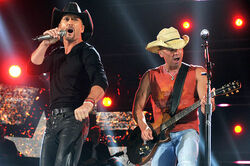 Show #11
Clue: This singer is the only artist who performed at the benefit concerts Live Aid (1985), Live 8 (2005), AND Live Earth (2007).
Madonna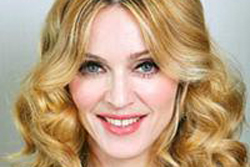 Show #12
Clue: This boy band recently used the catchy hook from Blur's song, "Whoo Hoo" to make their new single.
Big Time Rush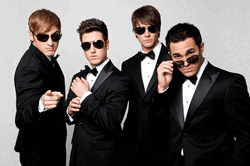 Show #13
Clue: This international pop star once appeared in the short-lived MTV hidden camera show "Boiling Point".
Lady Gaga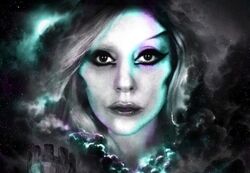 Ad blocker interference detected!
Wikia is a free-to-use site that makes money from advertising. We have a modified experience for viewers using ad blockers

Wikia is not accessible if you've made further modifications. Remove the custom ad blocker rule(s) and the page will load as expected.