Comments

2
2012 MTV Video Music Awards Nominations
Ad blocker interference detected!
Wikia is a free-to-use site that makes money from advertising. We have a modified experience for viewers using ad blockers

Wikia is not accessible if you've made further modifications. Remove the custom ad blocker rule(s) and the page will load as expected.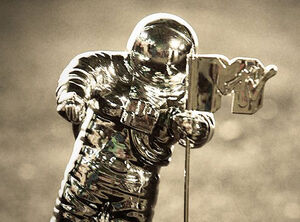 The nominations for the 2012 MTV Video Music Awards have just been released and the odds are favoring Rihanna and Drake, who have the most nominations of any artist thanks to their duet "Take Care", which has been nominated for three awards.
DJs of the world can rejoice as their odds of winning a "moon man" have increased from being non-existent. The past year has seen the electronic genre hit the mainstream with full force, from middle school hallways to music festivals, so the VMA's voting academy has introduced a new category: Best Electronic Dance Music Video.
Voting will end on Aug. 24 at 6 p.m. ET/3 p.m. PT, although the voting for Best New Artist will remain open throughout the event, which will be aired on MTV on September 9th. We have every single nominated video below, so check 'em out and follow the links to make your vote!
Video of the Year
04:37

Katy Perry - Wide Awake

04:04

Gotye - Somebody That I Used To Know (feat. Kimbra) - official video

04:36

Rihanna - We Found Love ft. Calvin Harris

04:09

Drake - Take Care (Explicit) ft. Rihanna

04:12

M.I.A. - Bad Girls
Best New Artist
04:13

Fun. We Are Young ft. Janelle Monáe OFFICIAL VIDEO

03:20

Carly Rae Jepsen - Call Me Maybe

04:36

Frank Ocean - Swim Good

03:23

The Wanted - Glad You Came

03:27

One Direction - What Makes You Beautiful
Best Hip-Hop Video
04:27

Childish Gambino - Heartbeat

03:53

HYFR (Hell Ya Fucking Right) (Explicit)

05:34

Mercy (Explicit)

04:12

Jay-Z & Kanye West - Ni**as In Paris (Explicit)

04:41

Nicki Minaj - Beez In The Trap (Explicit) ft. 2 Chainz
Best Male Video
03:31

Justin Bieber - Boyfriend

04:36

Frank Ocean - Swim Good

04:09

Drake - Take Care (Explicit) ft. Rihanna

04:18

Chris Brown - Turn Up The Music

03:57

Usher - Climax
Best Female Video
04:36

Rihanna - We Found Love ft. Calvin Harris

04:12

Katy Perry - Part Of Me

03:17

Beyoncé - Love On Top

04:22

Nicki Minaj - Starships (Explicit)

03:41

Selena Gomez & The Scene - Love You Like A Love Song
Best Pop Video
03:27

One Direction - What Makes You Beautiful

04:13

Fun. We Are Young ft. Janelle Monáe OFFICIAL VIDEO

03:31

Justin Bieber - Boyfriend

04:36

Rihanna - We Found Love ft. Calvin Harris

04:40

Maroon 5 - Payphone (Explicit) ft. Wiz Khalifa
Best Rock Video
04:21

Coldplay - Paradise

03:14

The Black Keys - Lonely Boy (First Listen)

03:54

Linkin Park - BURN IT DOWN (Official Music Video)

02:55

Jack White - Sixteen Saltines

04:07

Imagine Dragons - It's Time
Best Electronic Dance Music Video
02:59

Duck Sauce - Big Bad Wolf OFFICIAL

04:07

Calvin Harris - Feel So Close

03:15

First Of The Year (Equinox) - Skrillex OFFICIAL

03:42

Martin Solveig - The Night Out (Official Music Video)

03:19

Avicii - Levels
Best Video With a Message
04:06

Demi Lovato - Skyscraper

06:23

Rise Against - Ballad Of Hollis Brown

03:46

Kelly Clarkson - Dark Side

03:55

Gym Class Heroes The Fighter ft. Ryan Tedder OFFICIAL VIDEO

05:22

Lil Wayne - How To Love (Shazam Version)

05:17

K'NAAN - Is Anybody Out There? ft. Nelly Furtado
Best Art Direction
(Non-Voting Category)
04:37

Katy Perry - Wide Awake

04:47

Lana Del Rey - Born To Die

03:37

Regina Spektor - "All The Rowboats" Official Music Video

04:09

Drake - Take Care (Explicit) ft. Rihanna

04:15

Of Monsters and Men - Little Talks
Best Choreography
(Non-Voting Category)
03:19

Avicii - Levels

04:15

Rihanna - Where Have You Been

03:33

Beyoncé - Countdown

04:18

Chris Brown - Turn Up The Music

04:27

Jennifer Lopez - Dance Again ft. Pitbull
Best Cinematography
(Non-Voting Category)
04:47

Lana Del Rey - Born To Die

03:35

Coldplay - Princess Of China ft. Rihanna

04:09

Drake - Take Care (Explicit) ft. Rihanna

04:45

Adele - Someone Like You

04:12

M.I.A. - Bad Girls
Best Direction
(Non-Voting Category)
04:36

Frank Ocean - Swim Good

03:35

Coldplay - Princess Of China ft. Rihanna

03:16

Kanye West, Jay-Z - Otis

02:59

Duck Sauce - Big Bad Wolf OFFICIAL

04:12

M.I.A. - Bad Girls
Best Editing
(Non-Voting Category)
03:16

A$AP Rocky - Goldie (Explicit)

04:04

Gotye - Somebody That I Used To Know (feat. Kimbra) - official video

03:33

Beyoncé - Countdown

04:12

Jay-Z & Kanye West - Ni**as In Paris (Explicit)

05:34

Mercy (Explicit)
Best Visual Effects
(Non-Voting Category)
04:37

Katy Perry - Wide Awake

04:15

Rihanna - Where Have You Been

03:54

Linkin Park - BURN IT DOWN (Official Music Video)

03:25

David Guetta - Turn Me On (Lyric Video) ft. Nicki Minaj