It is with great sadness that I must write about the death of rapper, musician, director, and humanitarian
MCA
, also known as
Adam Yauch
, 1/3 of the hip-hop trio the
Beastie Boys
. He passed away this morning somewhat unexpectedly at age 47. In 2009, he underwent surgery and radiation therapy after being diagnosed with a cancerous parotid gland and a lymph node. Since then, he missed many Beastie Boys events (including the group's induction into the
Rock and Roll Hall of Fame
), but was hoping to become cancer-free. The Brooklyn native is survived by his wife, Dechen, and his daughter Tenzin Losel, as well as his parents Frances and Noel Yauch.
Yauch, as a member of the Beastie Boys, can be considered one of the greatest rappers of all time (they have sold 40 million records), but that's not all he accomplished. He founded the film production company Oscilloscope Laboratories after successfully directing several of the Beasties' music videos (watch a couple below) under the pseudonym Nathaniel Hornblower. He was also heavily involved in the Tibetan independence movement, having founded the Tibetan Freedom Concerts.
Whether you like hip-hop music or not, you probably have danced to a Beastie Boys jam at one point or another. The trio changed the game, for both white boys, and for any musicians wanting to merge another genre with rap music. This weekend, I insist that everyone honor the memory of MCA because frankly, he was the illest. If you can attend a house party in Brooklyn and pretend it's the 1980's, do so. Otherwise, please find some way to get real like he would. I'm gonna bust out my best dance moves if I hear a tribute.
Before you enjoy some of his videos, I leave you with an MCA rhyme from the song Sure Shot:
"To all the mothers and sisters and the wives and the friends, I want to offer my love and respect to the end..."
Beastie Boys videos directed by MCA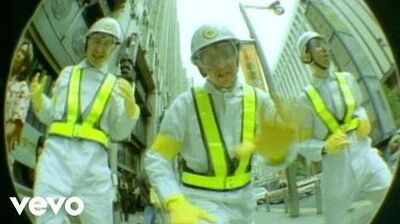 Ad blocker interference detected!
Wikia is a free-to-use site that makes money from advertising. We have a modified experience for viewers using ad blockers

Wikia is not accessible if you've made further modifications. Remove the custom ad blocker rule(s) and the page will load as expected.