As the holidays draw closer and the jingles fill the air, we here at Wikia celebrate as well with our very own "12 Days of Guilt"! Every day, ending today, we will showcase 12 of the most embarrassing, catchiest, most famous, or most entertaining Guilty Pleasure songs by theme. Today's theme is: Face-Melters!
That riff. The sickest riff you've heard. It gives you goosebumps, you look down on your hands, and before you know it, the air guitar is part of your arsenal. Killing the silence with deafening guitar magic, you put these songs on when you feel like rock's gift to the world. Click the link to view and vote for the Top 12 Guilty Pleasure Face-Melter Songs: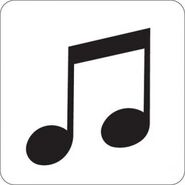 1. I Would Do anything For Love
2. Crazy Train
4. One
5. Free Bird
6. You've Got Another Thing Coming
7. Take Me Out
8. Through The Fire And The Flames
9. Killer Queen
11.Crazy on You
Don't agree? Think there are more face-melters out there to rock your socks off? Let us know in the comments below!
More Guilty Pleasures

Ad blocker interference detected!
Wikia is a free-to-use site that makes money from advertising. We have a modified experience for viewers using ad blockers

Wikia is not accessible if you've made further modifications. Remove the custom ad blocker rule(s) and the page will load as expected.