As the holidays draw closer and the jingles fill the air, we here at Wikia celebrate as well with our very own "12 Days of Guilt"! Every day, starting today, we will showcase 12 of the most embarrassing, catchiest, most famous, or most entertaining Guilty Pleasure songs by theme. Today's theme is: Rock!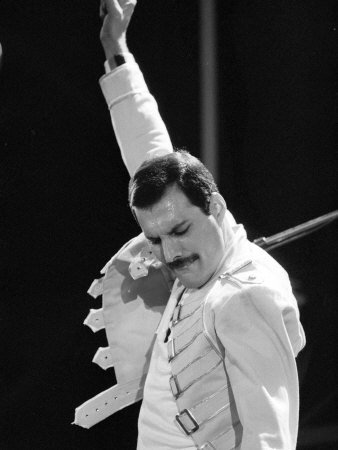 Rock music holds a special place in all of our hearts, even if you don't particularly listen to the genre. There's something spectacular about a ripping guitar riff, some pulsing drum solos, crazy vibrato emanating from a lead singer with way too much hair, and the pulsing lights that are envisioned with each song. The following songs aren't just normal rock songs; these epic masterpieces will have anyone jumping from their seat and embarrassingly singing the lyrics, and yes, even the guitar parts. Click the link to view and vote for the Top 12 Guilty Pleasure Rock Songs:
1. Led Zeppelin - "Stairway to Heaven"
2. Rolling Stones - "Satisfaction"
3. The Eagles - "Hotel California"
4. Stevie Wonder - "Superstition"
6. Queen - "Bohemian Rhapsody"
7. Jimi Hendrix - "All Along The Watchtower"
9. Lynard Skynard - "Free Bird"
11.AC/DC - "You Shook Me All Night Long"
Don't agree? Think there are better Rockin' songs to swing your axe at? Let us know in the comments below!
More Guilty Pleasures

Ad blocker interference detected!
Wikia is a free-to-use site that makes money from advertising. We have a modified experience for viewers using ad blockers

Wikia is not accessible if you've made further modifications. Remove the custom ad blocker rule(s) and the page will load as expected.