As the holidays draw closer and the jingles fill the air, we here at Wikia celebrate as well with our very own "12 Days of Guilt"! Every day, starting today, we will showcase 12 of the most embarrassing, catchiest, most famous, or most entertaining Guilty Pleasure songs by theme. Today's theme is: Soundtrack Songs!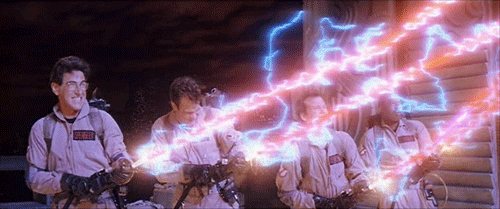 Some tunes take you to places you've been to before. Some tunes make you think of warm weather. Some even change your mood depending on the circumstances. These songs, however, are undeniably associated with the very movies that made them bigger than either you or me. The particular scene they debuted in fresh in your mind whenever they play, there's no question the symbiotic love between soundtrack and movie when it comes to these beats. Click the link to view and vote for the Top 12 Guilty Pleasure Soundtrack Songs:
1. The Graduate
2. Pulp Fiction
3. Footloose
5. Offic eSpace
6. Wizard of Oz
8. Beetlejuice
9. Flashdance
10.Karate Kid
11.Ghostbusters
12.Space Jam
Don't agree? Think there are better movie songs to enjoy a flick to? Let us know in the comments below!
More Guilty Pleasures

Ad blocker interference detected!
Wikia is a free-to-use site that makes money from advertising. We have a modified experience for viewers using ad blockers

Wikia is not accessible if you've made further modifications. Remove the custom ad blocker rule(s) and the page will load as expected.