Wasted Years is the third album by the band Off! It is was released on April 8, 2014 by Vice Records. As with their previous albums, it features 16 tracks.[1]
As with the previous OFF! releases, the cover art is credited to Raymond Pettibon.
The band recorded 19 songs,[2] leaving three off of the album. "In Your Arms" appears as a digital bonus track for the album,[3][4] and a 7" released on Record Store Day 2014 features "Learn to Obey" backed by "I See Through You".[5][6] The first song from the album, "Void You Out", was premiered by Rolling Stone on January 22, 2014.[7]
Track listing
Edit
No.
Title
Length
1.
"Void You Out"  
1:10
2.
"Red White and Black"  
1:37
3.
"Legion of Evil"  
1:20
4.
"No Easy Escape"  
1:05
5.
"Over Our Heads"  
1:43
6.
"Hypnotized"  
2:15
7.
"It Didn't Matter to Me"  
1:28
8.
"Exorcised"  
1:25
9.
"Death Trip on the Party Train"  
1:13
10.
"I Won't Be a Casualty"  
1:16
11.
"All I Can Grab"  
1:14
12.
"Time's Not On Your Side"  
1:37
13.
"Meet Your God"  
1:40
14.
"Mr. Useless"  
1:07
15.
"You Must Be Damned"  
1:50
16.
"Wasted Years"  
1:18
17.
"In Your Arms"

(digital bonus track)

1:27
Personnel
Edit
Off!
Artwork and packaging
Raymond Pettibon – artwork
References
Edit
Music videos
Edit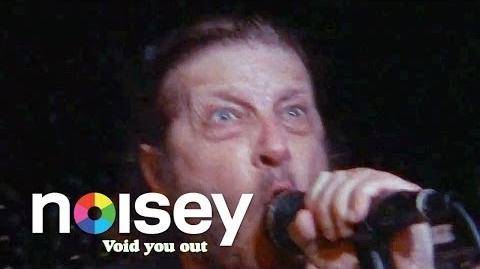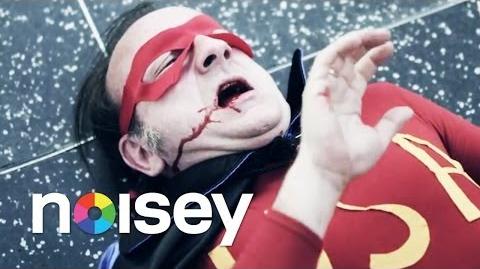 Ad blocker interference detected!
Wikia is a free-to-use site that makes money from advertising. We have a modified experience for viewers using ad blockers

Wikia is not accessible if you've made further modifications. Remove the custom ad blocker rule(s) and the page will load as expected.